I am very glad that you wrote a comment on our post! It is very appreciated, as we learn more about you and what you think and feel about what we post.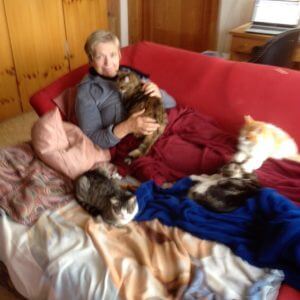 That's me and some of my furry friends:
Do you have a CAT STORY to share? I will be happy to post it on the blog together with your pics! Please contact me directly if you want to take this opportunity to tell the world about your lovely companions!
If you want to get some updates every now and then: